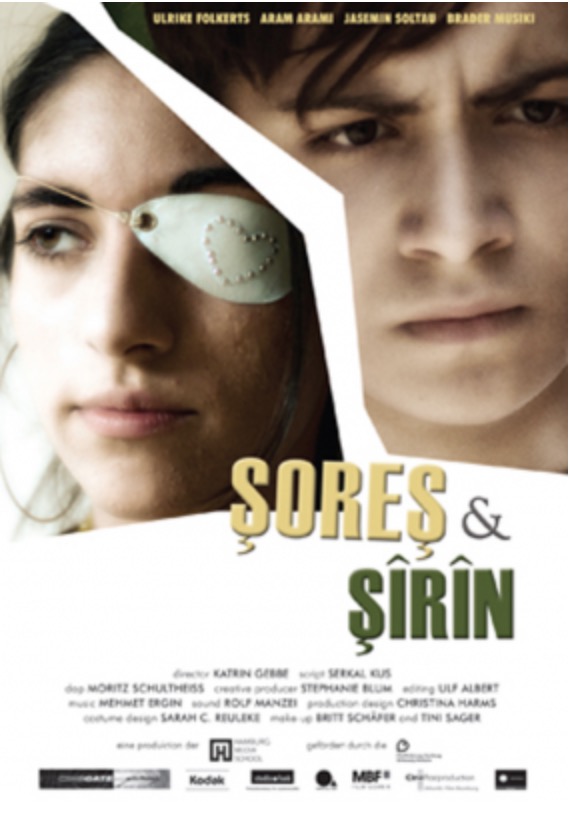 SORES & SIRIN
shortfilm, 23'40", Super16, 2008, language: Kurdish/ German
German Films, AG Kurzfilm


Sores & Sirin Trailer from Katrin Gebbe on Vimeo.
SORES & SIRIN (film-trailer 2'00")
shortfilm, 23'40", Super16, 2008, language: Kurdish/ German
SUMMARY
The Kurdish siblings Sores and Sîrîn have lost their parents in the Iraq war. With severe injuries both children are taken to Germany for medical treatment by an aid organization. They find a new home with their German foster mother. But as Sores calls his grandfather in order for him to take them back to Iraq, Sîrîn wants to stay.
CREW
Director: Katrin Gebbe
Script: Serkal Kus
DoP: Moritz Schultheiß
Creative Producer: Stephanie Blum
CAST
Sores: Aram Arami
Sirin: Jasemin Soltau
Silke: Ulrike Folkerts
Kaló: Brader Musiki
AWARDS: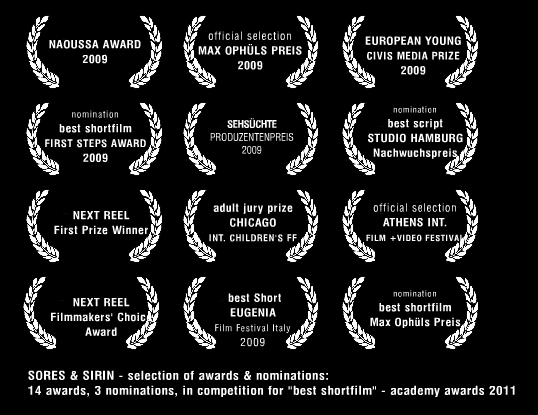 Schlagwörter: kurdisch, sores und sirin